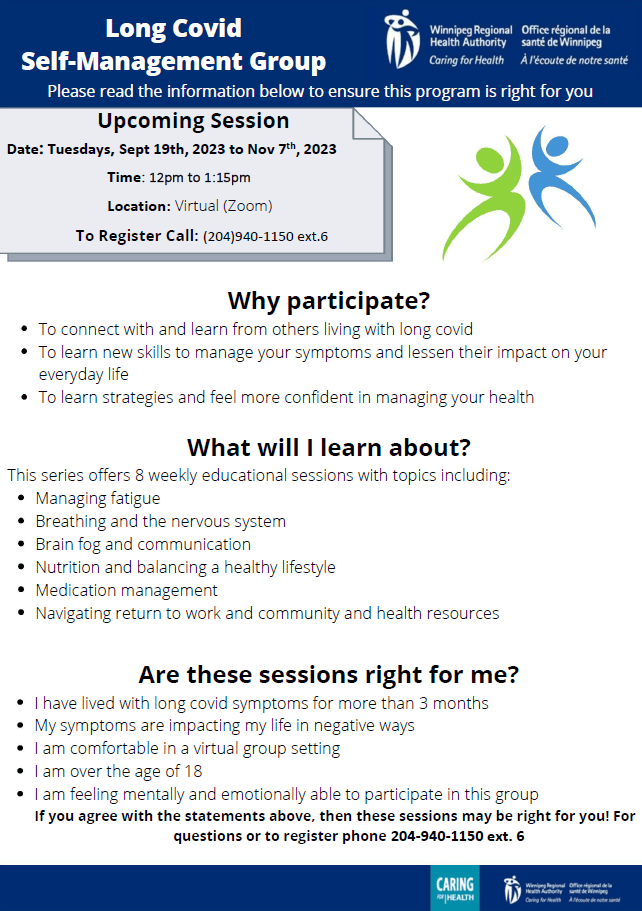 If you have been diagnosed with covid-19 and are still experiencing symptoms after recovery please consider contributing your experience to the better understanding of post-covid-19 symptoms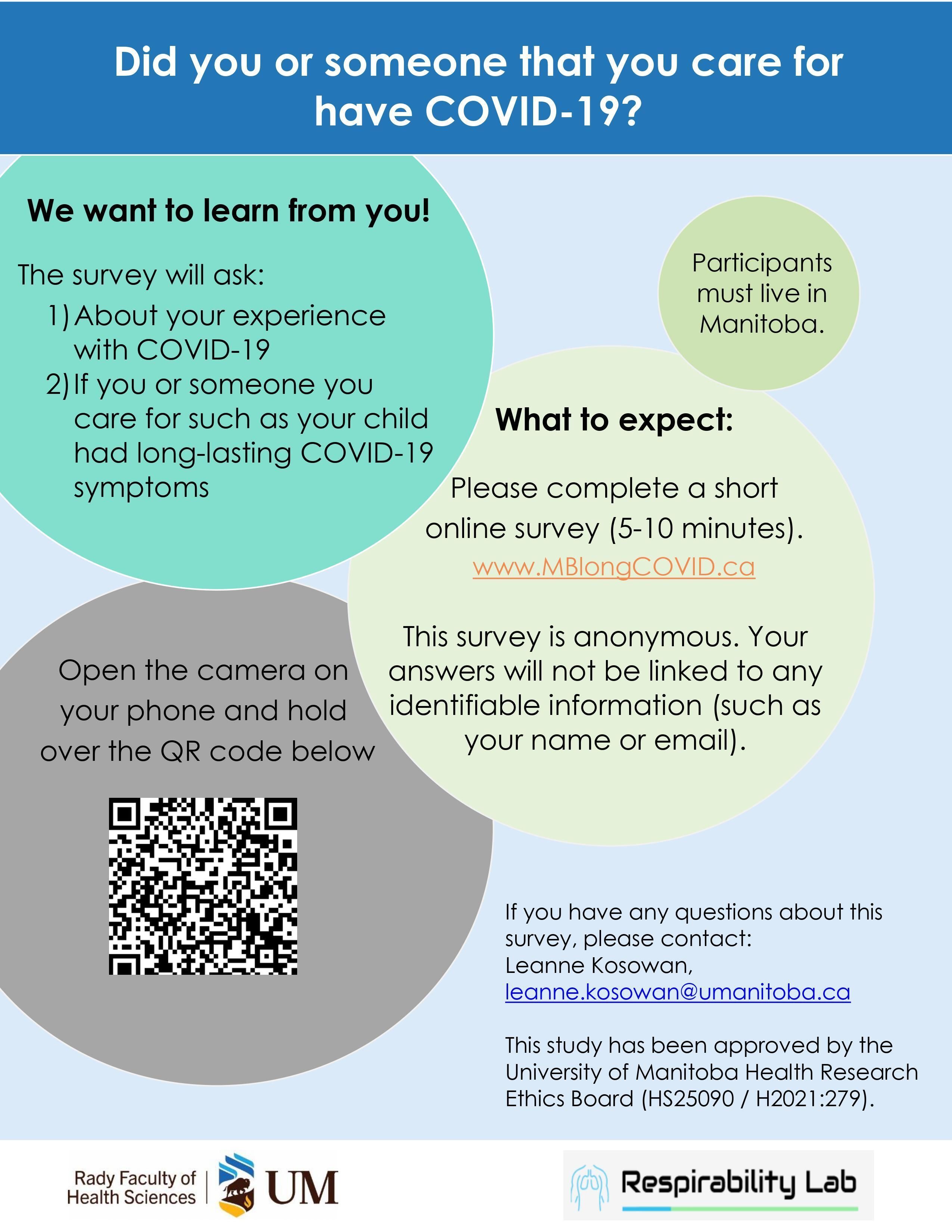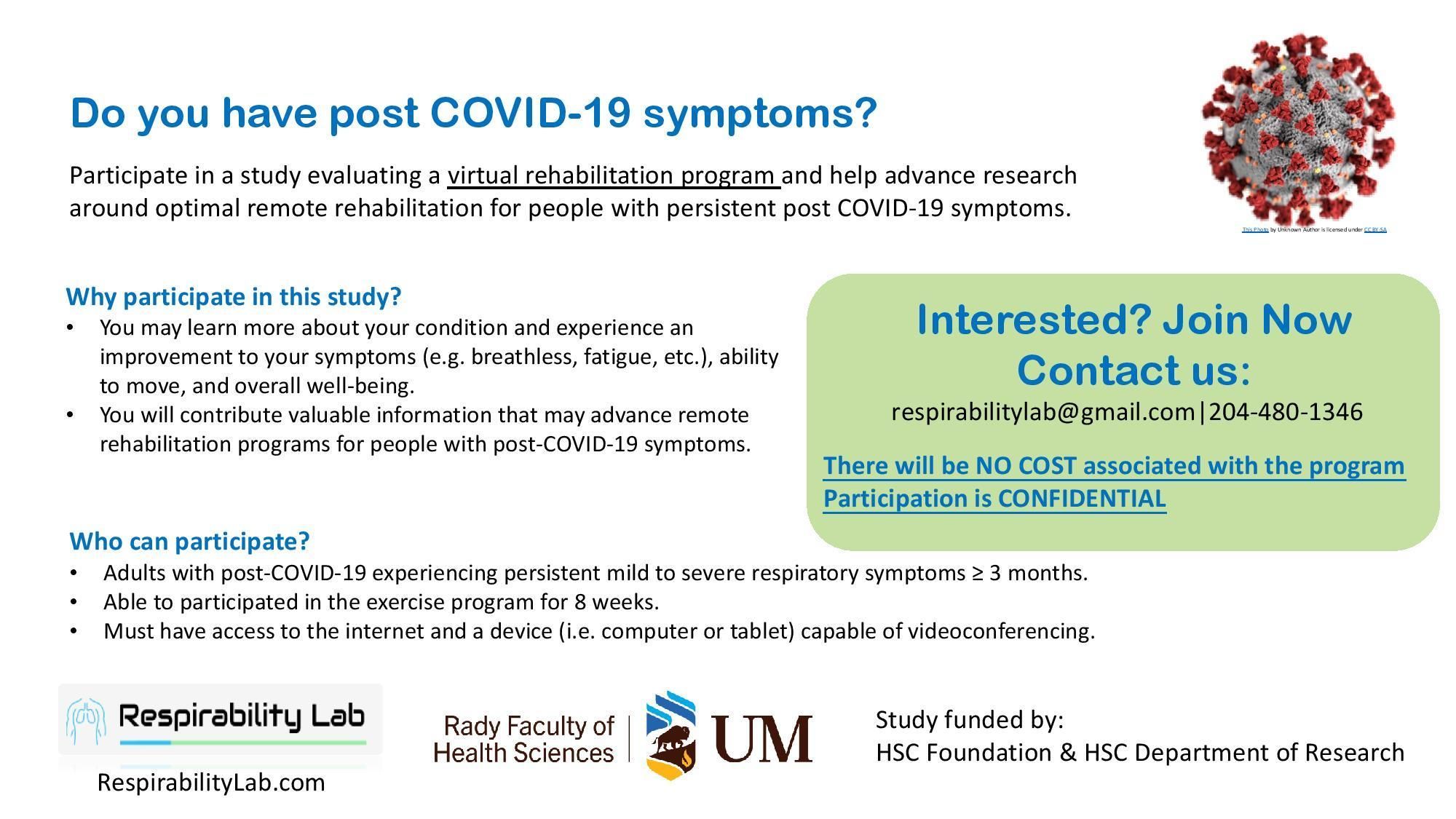 COVID-19 AND YOUR LUNG HEALTH - WEBINAR
For more Information on Long-Covid and Post-Covid Conditions please visit:  Shared Health Manitoba for additional resources.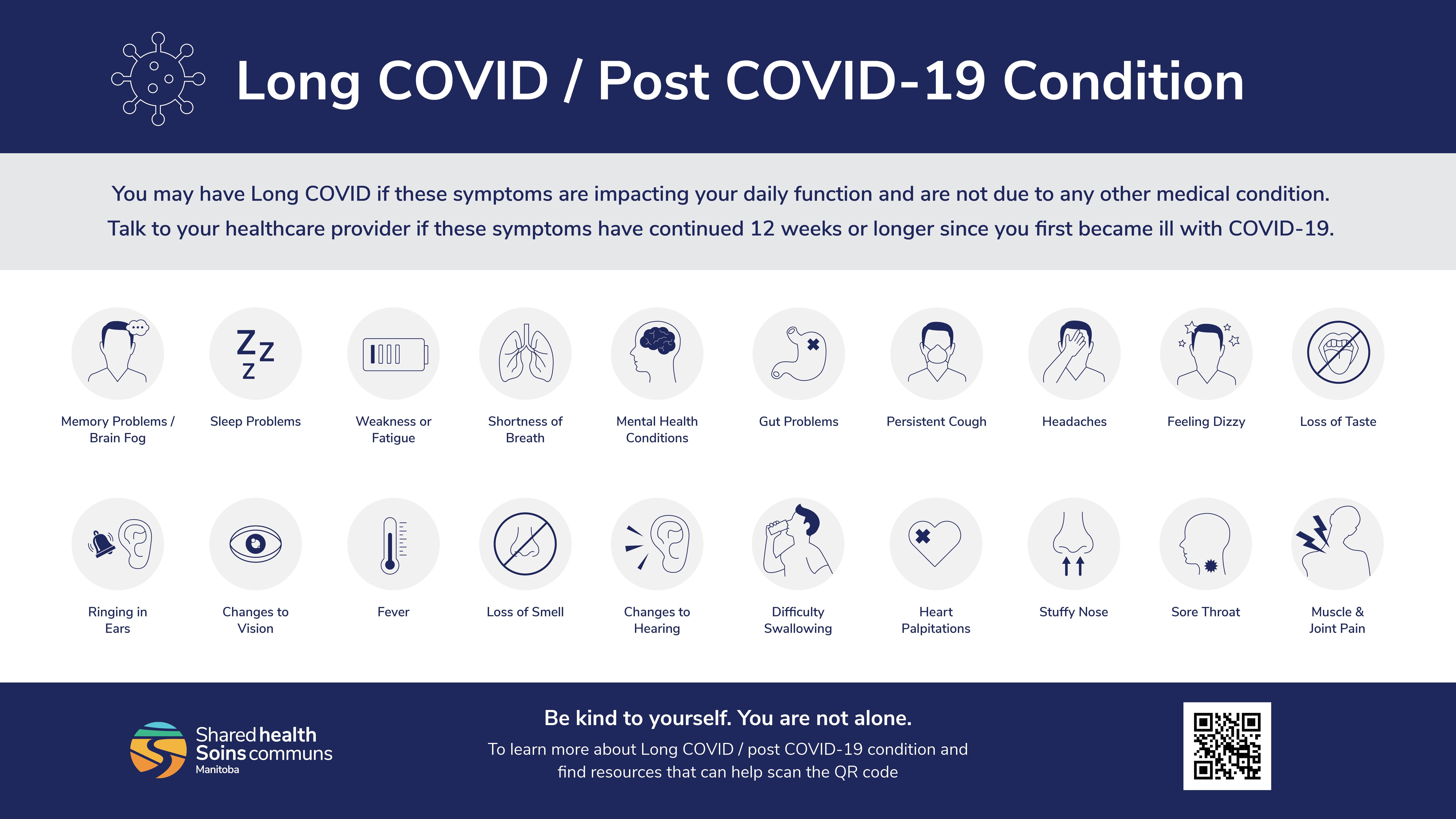 Help us learn more about post/long Covid. Participate in the University of Manitoba Long-Covid Study.
JOIN OUR FACEBOOK GROUP FOR LOCAL SUPPORT
According to the Government of Canada, "COVID-19 causes a respiratory (lungs) type infection that is mild in most of the population (approximately 80%) but can be more severe in those who are older adults or those with chronic underlying conditions."