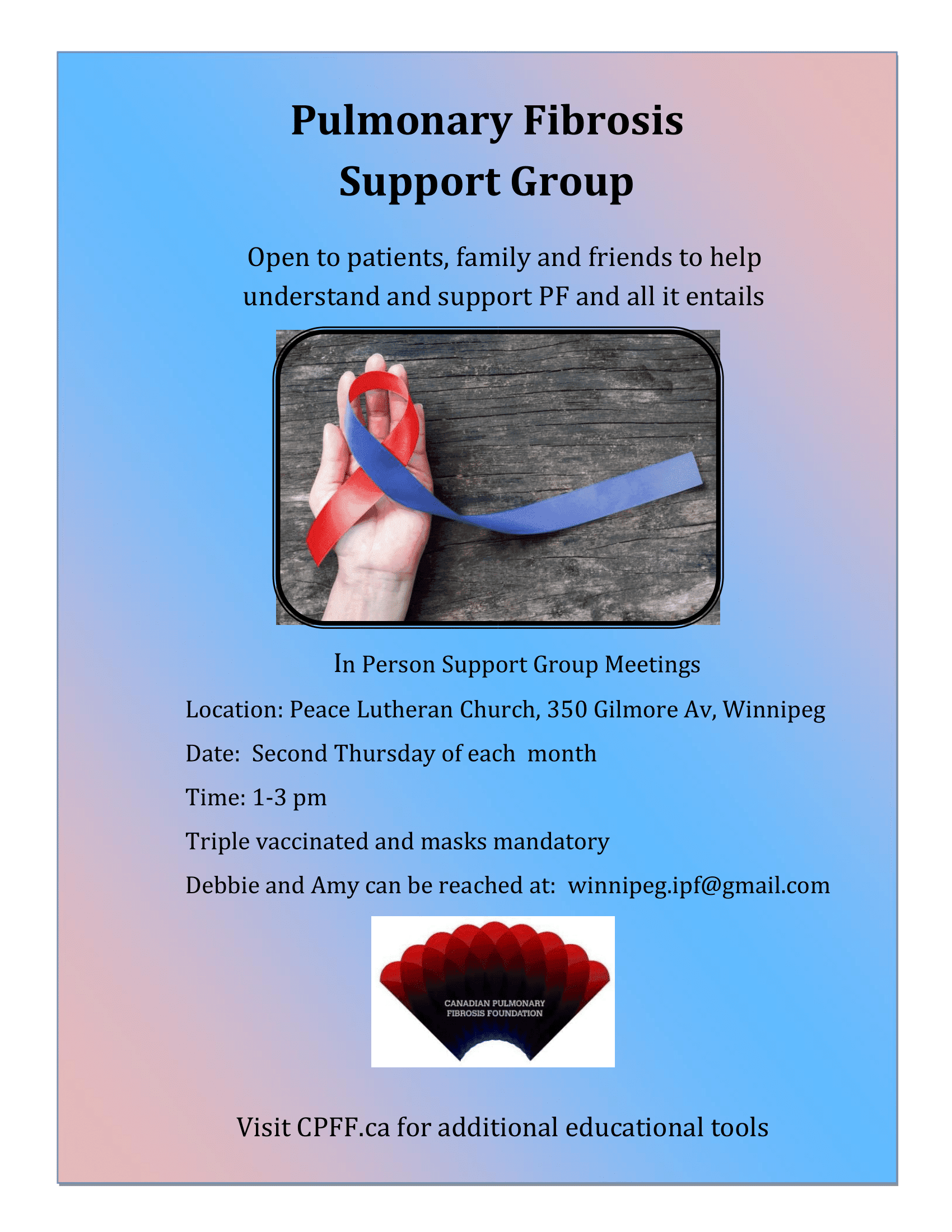 For Additional information on PF please visit The European Pulmonary Fibrosis Federation.
The EU-IPFF also has a series of webinars leading up to and highlighting topics from their 2022 IPFF conference. Link to the webinars here.
Pulmonary Fibrosis has also been linked to Scleroderma. For more information on Scleroderma or to connect with a Scleroderma support group please visit Scleroderma Manitoba here.