Tackle Radon is Back for a Second Season!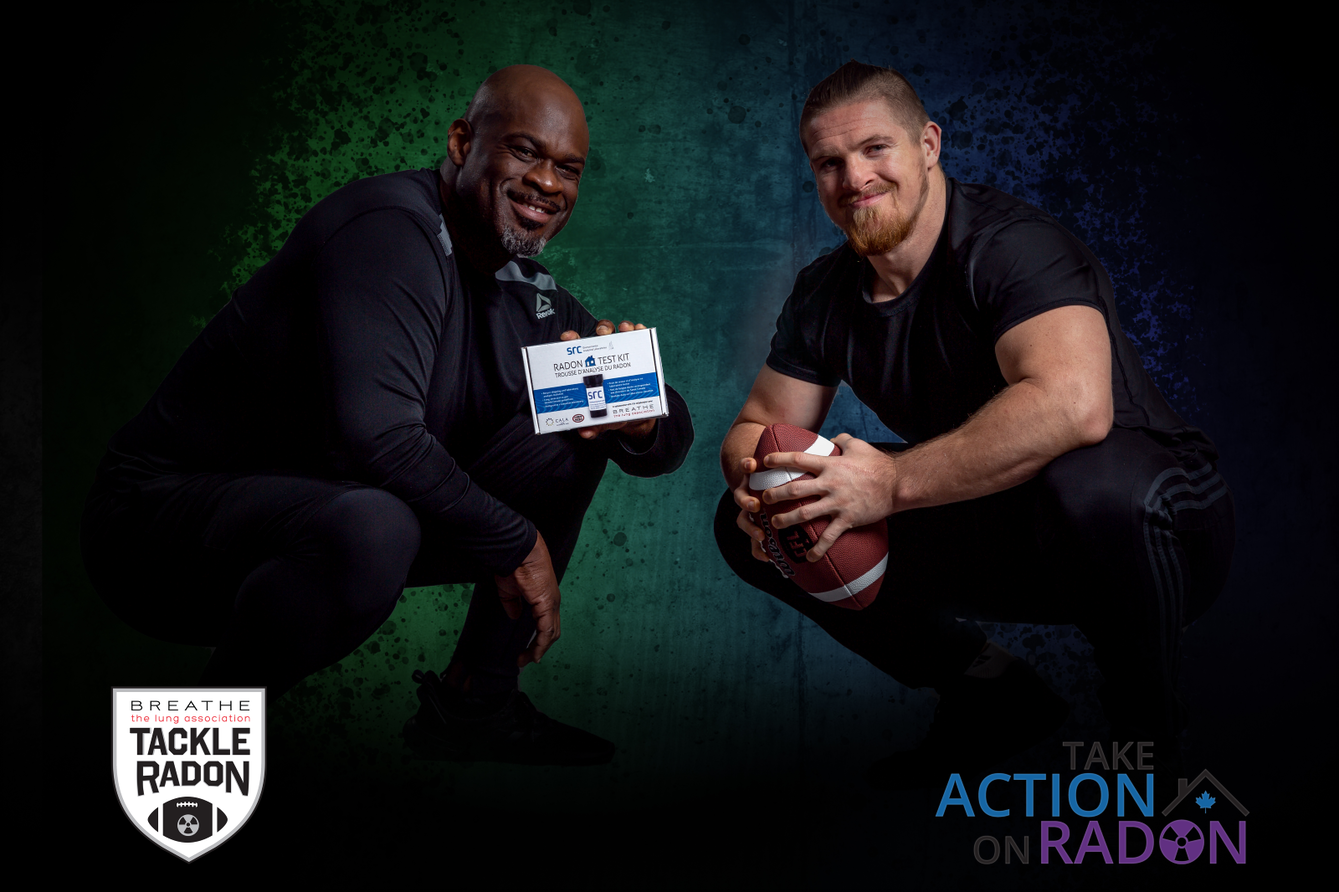 RADON IS THE #2 CAUSE OF LUNG CANCER: You can't see, taste or smell radon.
The only way to know how much radon is in your home is to test for it. Testing is simple.

Manitoba and Saskatchewan are hot spots for this deadly gas.  One in five homes in Manitoba have high radon levels.
How can you get in the game and Tackle Radon? By ordering at kit to test your home at TackleRadon.ca
FAN OF GREEN OR BLUE?
It doesn't matter if you wear green or blue, when it comes to lung cancer prevention we are all on the same team.

Adam Bighill, Winnipeg Blue Bomber and Grey Cup Champion and Andrew Greene, Saskatchewan Roughrider Alumnus are challenging YOU to test your home for radon!
NOW IS THE TIME TO TEST! As we all spend more time than ever at home, it is even more important to get in the game and test for radon.
WIN PRIZES: When you purchase a radon test kit you are entered to WIN prizes.
Winners will be announced November 30th.