There are gifted, passionate and determined researchers here in Manitoba. 
Your donations fund important lung health research and at the same time, you are helping build a research community right here in Manitoba.
Richard Keijzer
One of the passionate researchers is Dr. Richard Keijzer. You can read about his life changing research here.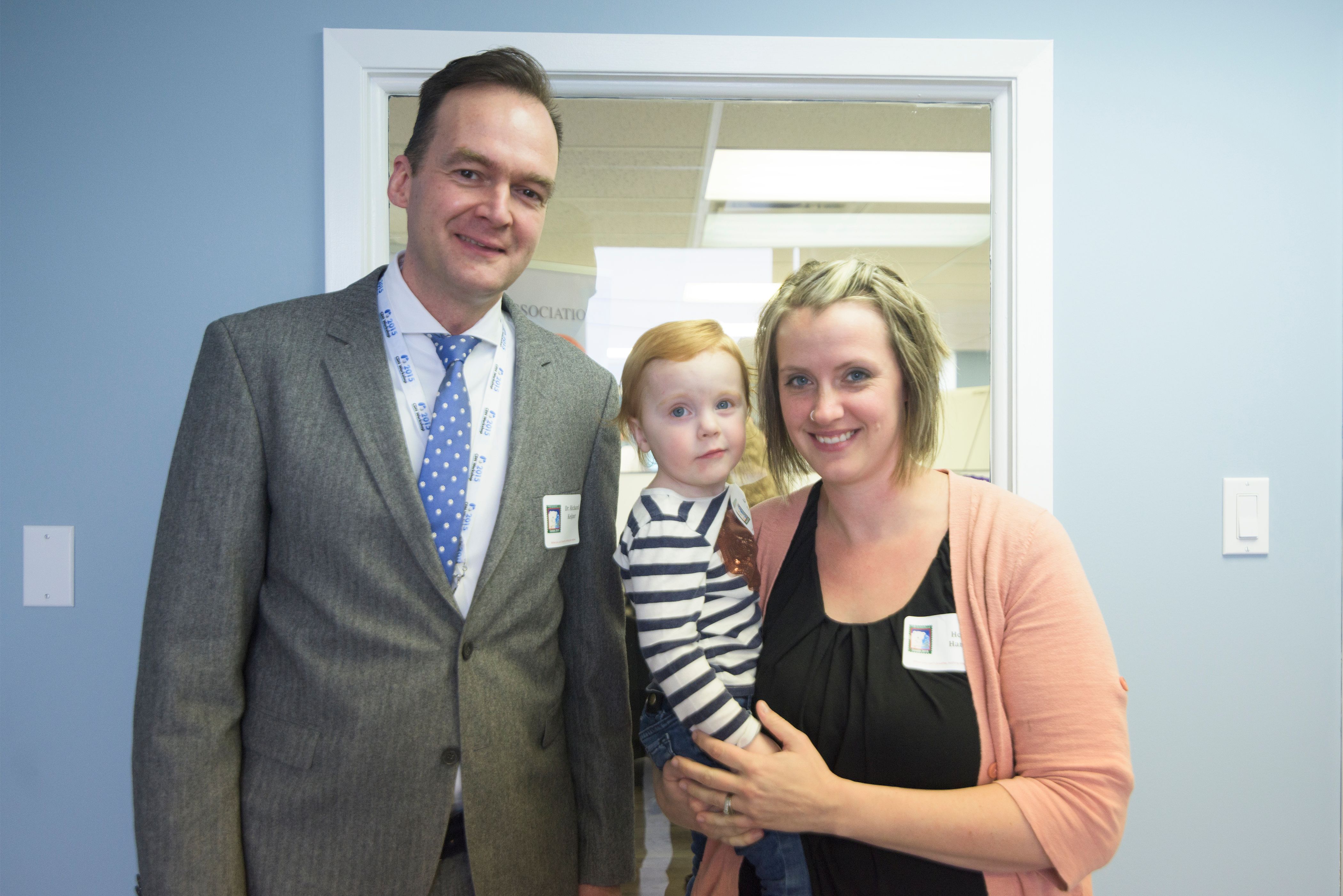 The miracle of research.  Dr. Richard Keijzer, Kara and her mom, Holly Hamm.
Andrew Halayko
Asthma can be treated but not cured or prevented. But what if we could look towards a future where asthma can be reversed? Dr. Andrew Halayko and his team are looking for answers that could make this future a reality.
Meghan Azad
Dr. Meghan Azad wants to know more about the adaptable nutrition source that is breast milk. Is there something in the milk's microbiome that helps prevent asthma? 
Chris Pascoe
Chris Pascoe, Ph.D. speaks to the importance of training he has received during his studies and research at Children's Hospital Research Institute of Manitoba under Dr. Andrew Halayko's mentorship.