There are gifted, passionate and determined researchers here in Manitoba. 
Your donations fund important lung health research and at the same time, you are helping build a research community right here in Manitoba.
Michelle Wuzinski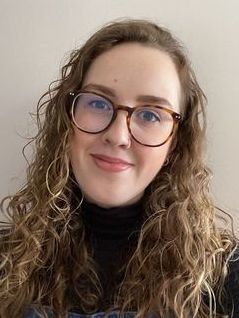 Michelle Wuzinski –2021 Lung Association, Manitoba Research Grant Recipient
Each year the Lung Association, Manitoba Inc., working with Research Manitoba, is proud to support new researchers in Manitoba focused on advancing lung health. In 2021, we provided a grant of $12,000 to Michelle Wuzinski for her research in Tuberculosis.
Project Title: Rapid Mycobacterium tuberculosis detection directly from patient sputa and prediction of antimicrobial resistance using whole genome sequencing
Abstract: Tuberculosis, caused by the bacterium Mycobacterium tuberculosis (MTB), is the leading cause of death from a single infectious agent. While considered rare in developed countries, the emergence of multi-drug resistant strains is concerning. The current gold standard for determining drug resistance is culture-based methods, however, MTB has an incredibly slow growth rate meaning results can take weeks. Rapid methods to detect both MTB and drug resistance are therefore vital to prevent spread of resistant strains. Michelle Wuzinski's research proposes a solution to this problem. Using the Oxford Nanopore MinION, a rapid and long read sequencing method, it aims to sequence MTB directly from patient sputa samples. With this, the hope is to develop a rapid and accurate method to detect MTB and drug resistance through the employment of various bioinformatic techniques to bypass time-consuming and laborious culture-based methods.
Richard Keijzer
One of the passionate researchers is Dr. Richard Keijzer. You can read about his life changing research here.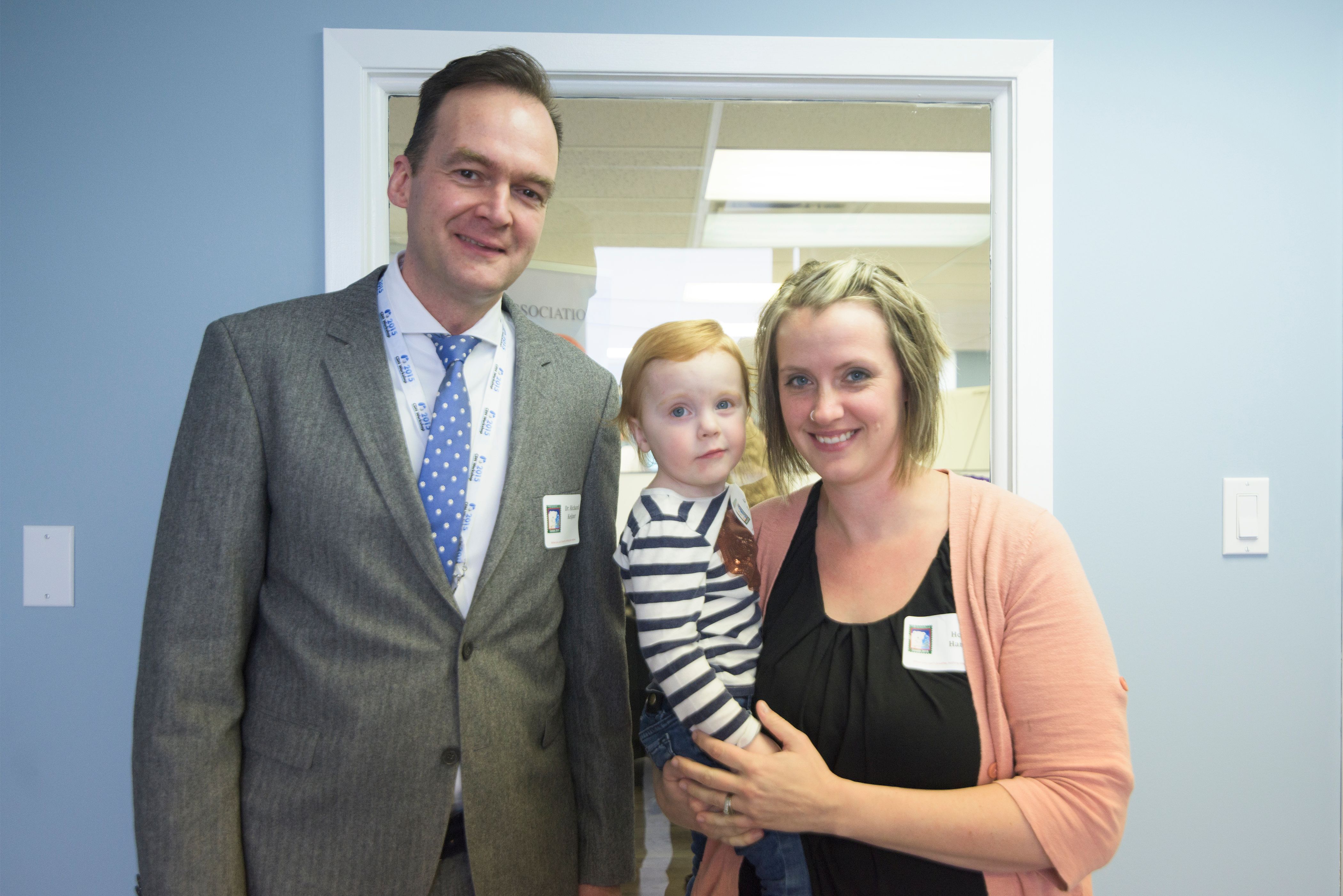 The miracle of research.  Dr. Richard Keijzer, Kara and her mom, Holly Hamm.
Andrew Halayko
Asthma can be treated but not cured or prevented. But what if we could look towards a future where asthma can be reversed? Dr. Andrew Halayko and his team are looking for answers that could make this future a reality.
Meghan Azad
Dr. Meghan Azad wants to know more about the adaptable nutrition source that is breast milk. Is there something in the milk's microbiome that helps prevent asthma? 
Chris Pascoe
Chris Pascoe, Ph.D. speaks to the importance of training he has received during his studies and research at Children's Hospital Research Institute of Manitoba under Dr. Andrew Halayko's mentorship.