LUNGtivity ™  is a low intensity community exercise program for individuals living with lung disease. Fitness Leaders are specially trained to work with those living with lung conditions. It is offered both in person and virtually.
The goals of the LUNGtivity ™ program are to:
· Reduce feelings of breathlessness during daily activities
· Remain independent for as long as possible
· Be active in a safe and accessible environment
· Be supported in lung disease self-management
LUNGtivity ™  is a continuation of the exercise portion of the Pulmonary Rehabilitation Program offered in Manitoba. Before starting this exercise program, you are not required to complete a Pulmonary Rehabilitation Program. However, it is strongly recommended either before participating in LUNGtivity ™ or at the same time as LUNGtivity ™.
This is the exercise program for you if you can:
· Safely attend a community exercise class
· Walk and transfer to a chair on your own or with a gait aide
(cane/walker, etc.)
· Administer/change and manage your own oxygen (if you require oxygen)
· Have an emergency contact available during your exercise class for safety
To participate in this program:
You will be asked to fill out some screening questionnaires and consent to participate in an exercise program· to ensure your safety
You will be asked to provide phone numbers for two emergency contacts who are available during your exercise class in case you feel unwell
For virtual classes, you will need:
· An e-mail address to communicate and receive class links and registration forms
· A computer or smartphone with a camera and access to a stable internet connection. We ask that you have your computer or smartphone camera on at all times so the Fitness Leader can see you during the exercise class
· The only home equipment you need is a sturdy chair (dining room or kitchen is best). It is not necessary to have any exercise equipment, but if you have small weights, bands, or tubing, the instructor may assist you in using it
· Participants may be asked to speak to their health care provider before beginning this exercise program.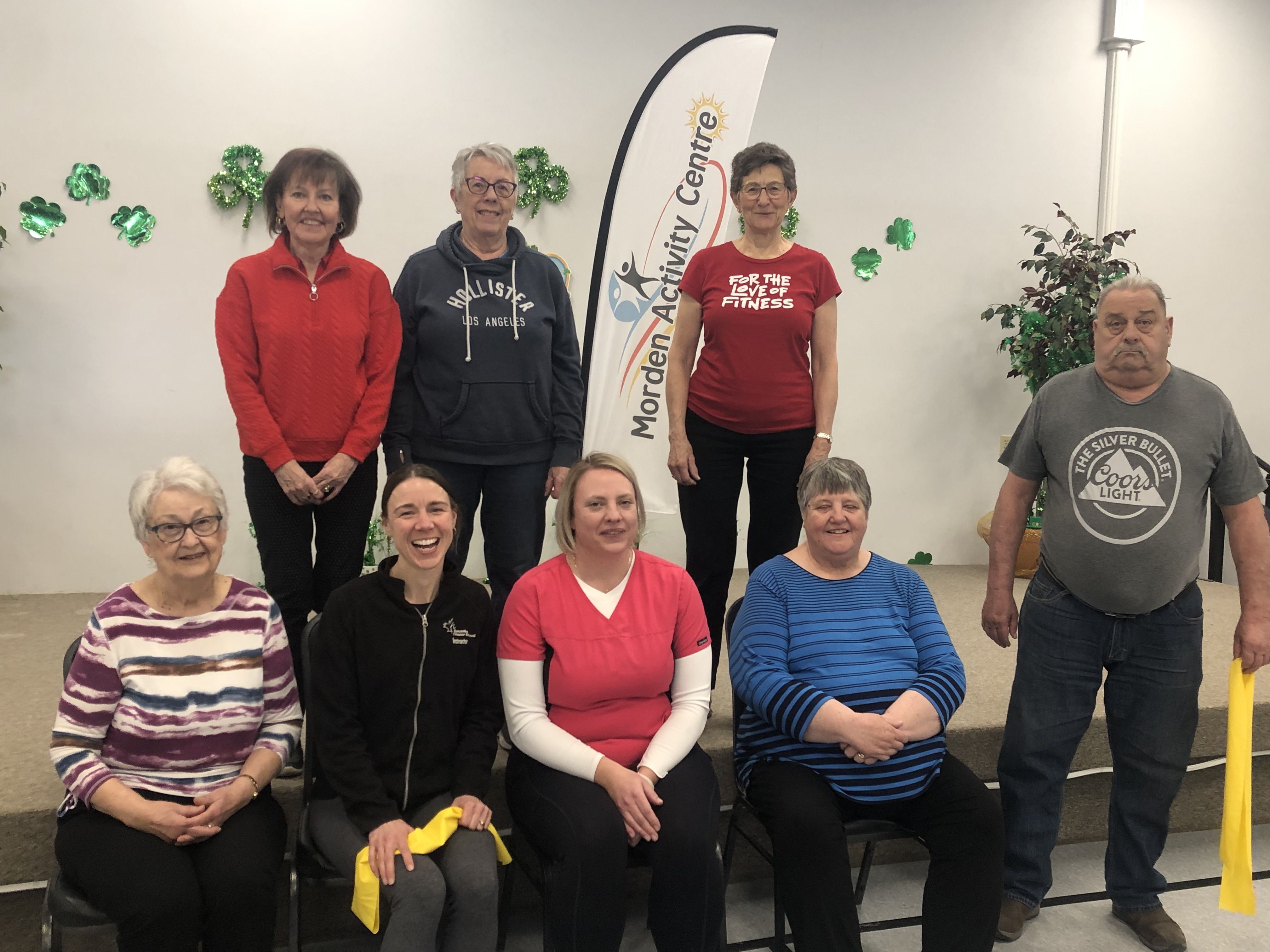 Pulmonary Rehabilitation resources:
https://wrha.mb.ca/rehabilitation/pulmonary-rehabilitation-program/ WRHA Pulmonary Rehabilitation Program
https://wrha.mb.ca/wp-content/site-documents/prog/rehab/files/W-00475PulmonaryRehabProgramReferralForm-WRHA.pdf  Referral form for Pulmonary Rehabilitation Program
Produced with in-kind support from: