Private Event: Manitoba Farm Safety Program (Brandon)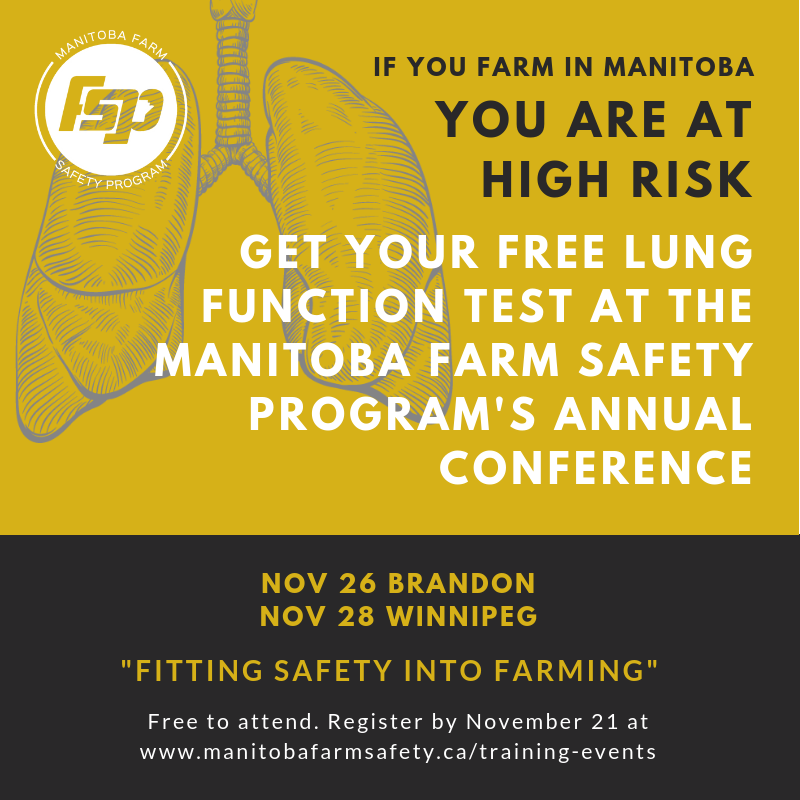 It is estimated 9-10% of farmers in Manitoba have "farmer's lung" (FLD), a respiratory disease caused by dust from moldy hay straw, grain etc. Comparatively in the United States, FLD rates among farmers vary from 0.4% to 3%.
FLD is more prevalent in damp climates and is seen more often after a wet harvest season. When crops are harvested in wet weather, they will undergo self-heating in storage where bacteria and molds grow rapidly. As it dries, it becomes extremely dusty and produces fine mold spores which farmers breathe into the innermost regions of their lungs (alveoli).
The Manitoba Lung Association will be offering FREE lung function (spirometry) tests at our annual conferences at the end of November. Secure your spot now - it is no cost to attend! www.manitobafarmsafety.ca/training-events