Inspired Breathing Conference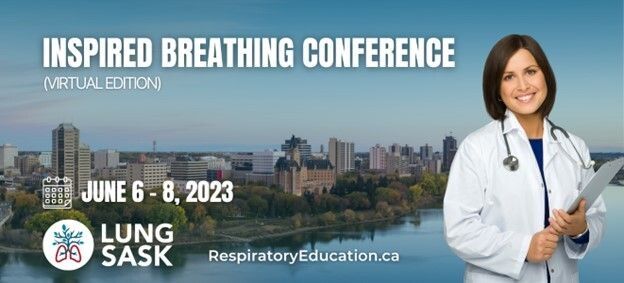 It's not simply about breathing. It's about taking your BEST breath.
Join Lung Saskatchewan for its National Virtual Inspired Breathing Conference.
It is a learning experience that is convenient, interactive and evidence-based that will assist you in your professional practice. On June 6-8, 2023 we will showcase three afternoons of expert presenters from across Canada, as well as participatory intensives that will enhance your skills and knowledge. We are proud to partner with industry and key opinion leaders to deliver a state-of-the-art learning opportunity to you at your fingertips.
The $125 value bundle is now available.
To learn more and to register, visit: 2023 Inspired Breathing Conference - Lung Sask