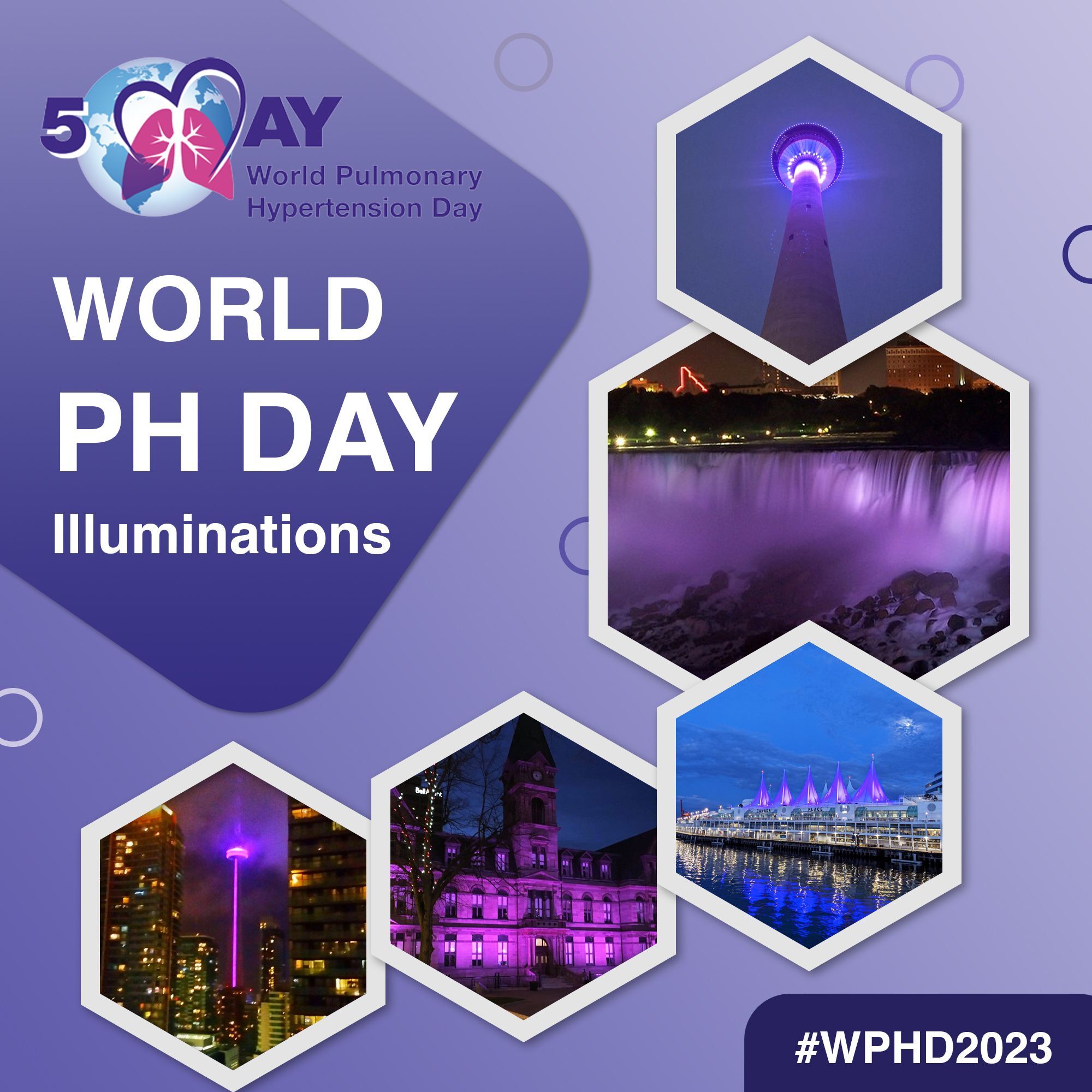 Paint Canada Purple Campaign - Bringing awareness of pulmonary hypertension and
World PH Day directly to communities across Canada. PHA Canada works with members of the
PH community to request that monuments in communities across Canada are illuminated purple
or that the local government issue a proclamation recognizing World PH Day. Posts on
illuminations and proclamations can be interspersed with awareness messaging about
pulmonary hypertension.